La politica estera di Trump con pochi sbocchi: un problema di metodo

 Il metodo Trump ha lasciato finora irrisolto il rapporto tra dichiarazioni e attuazione delle scelte politiche, in altri termini tra dimensione mediatica e fase operativa. Come noto, quella che in passato si definiva spesso "politica dichiaratoria" è, con questa presidenza, un dato dominante ma anche assai più volatile e imprevedibile che in passato. Per tempi e modalità, si può dunque definirlo come propriamente "mediatico" – il che non significa derubricarlo né sottovalutarlo, visto che per il Presidente ha una funzione decisiva.
E' un approccio che ben si sposa con la personalizzazione estrema dei rapporti diplomatici, incentrati in modo deliberato sulla figura di Donald Trump – del tutto libera da vincoli istituzionali, almeno nella fase mediatica, appunto. Forte personalizzazione e volatilità del messaggio rendono però quasi impossibile separare le immagini simboliche o le parole ufficiose dalla sostanza dei rapporti politici o dagli impegni ufficialmente sottoscritti.
Lo si è visto in modo evidente nel caso dell'atteso summit USA-Corea del Nord in Vietnam, il 28 febbraio.
E' sintomatica la dichiarazione del Presidente Trump sulla chiusura anticipata (e soprattutto senza alcun accordo sostanziale) del vertice con Kim Jong-un: "The relationship was very warm and when we walked away it was a very friendly walk". Sembra quasi un'espressione ironica – si sta descrivendo la decisione di abbandonare il tavolo negoziale ("walked away") come una sorta di passeggiata amichevole ("friendly walk") – ma purtroppo è soprattutto l'ammissione di un fallimento, quantomeno sul piano tattico e immediato se non strategico e a lungo termine.
Analizzando la vicenda con maggiore distacco, va detto che non siamo di fronte a un disastro irreparabile: obiettivamente la tensione tra Washington e Pyongyang si è ridotta grazie ai due incontri diretti Trump-Kim (il primo nel giugno 2018), e certo nessuno poteva aspettarsi una svolta radicale in tempi rapidi. Ma qui sta proprio il limite più grave dell'approccio privilegiato dall'attuale Casa Bianca, che consiste nel lasciare imprecisata la struttura (cioè i parametri tecnici) dei negoziati, puntando quasi tutto sulle speciali doti del Presidente; quando i risultati tangibili scarseggiano o tardano ad arrivare, è inevitabile che le controparti degli Stati Uniti ne escano incoraggiate a bluffare, in una situazione di cronica incertezza. Insomma, di fronte a una diplomazia americana che appare perfino capricciosa, gli avversari (e a volte gli stessi alleati) finiscono per giocare d'azzardo.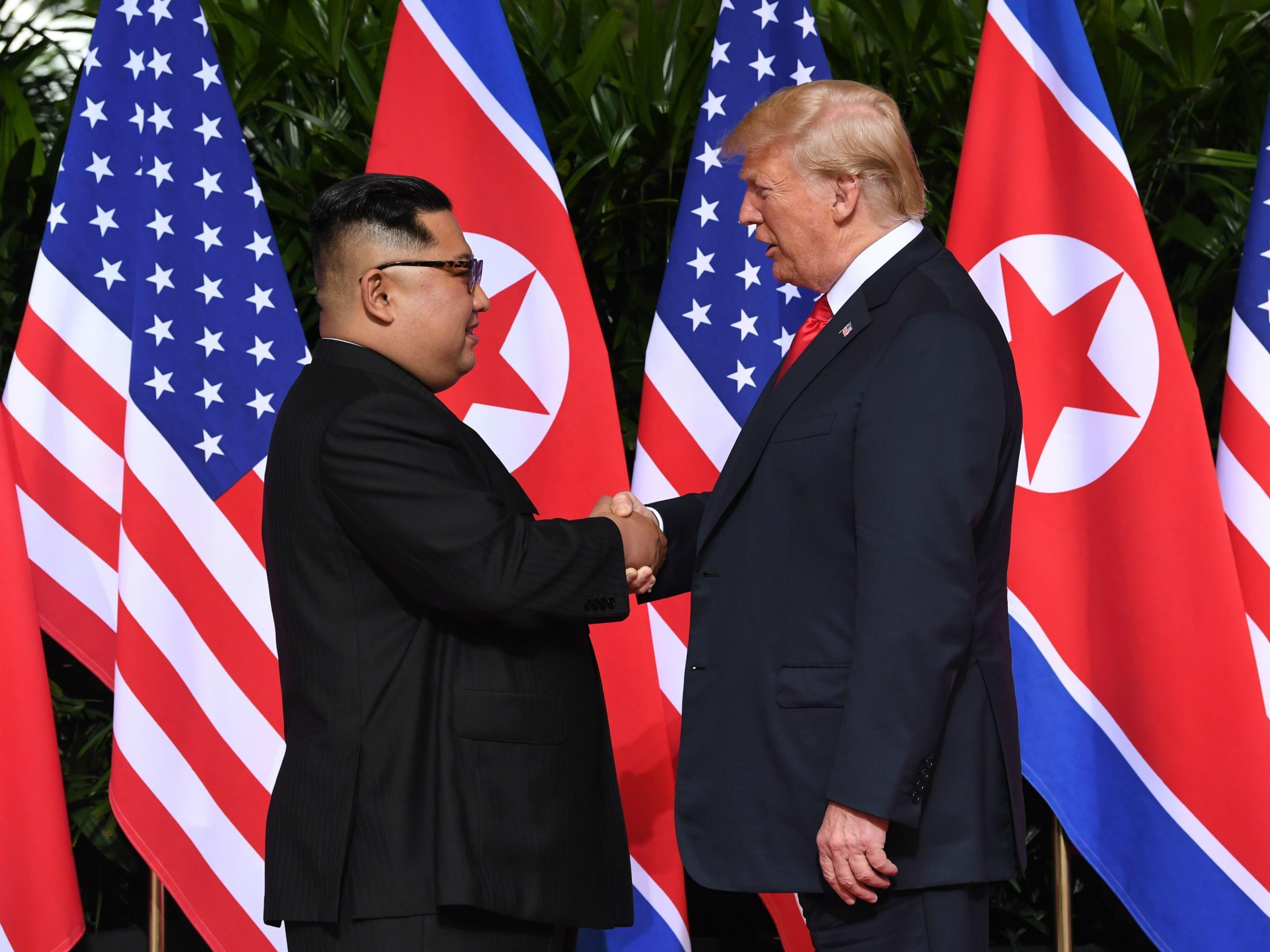 Non aiuta la circostanza che Trump si ostini a scansare i dettagli tecnici con fastidio neppure celato. E' tipica la risposta fornita a una domanda nella conferenza stampa seguita ai colloqui di Hanoi, relativa alla definizione (come sappiamo, decisiva e tuttora controversa) del termine "denuclearizzazione": "To me it's pretty obvious, we have to get rid of the nukes" – affermazione che naturalmente dimentica l'impegno americano a difendere la Corea del Sud e gli altri alleati regionali anche attraverso la deterrenza nucleare. Uno degli oggetti di un eventuale accordo sarebbe dunque la delimitazione geografica di un'ipotetica zona denuclearizzata. Come si comprende, una sfida molto complessa.
Un problema sottostante alla scelta negoziale della Casa Bianca è la mancanza di un collegamento funzionale tra dichiarazioni presidenziali, lavoro diplomatico di dettaglio, pressioni economiche, e misure militari – cioè, in sintesi, la mancanza di un'attenta preparazione. La riluttanza cronica a coordinare qualunque mossa con gli alleati (in questo caso, almeno Corea del Sud e Giappone) riduce ulteriormente l'efficacia negoziale, che come una sorta di laser si concentra esclusivamente sui "comandanti in capo".
In breve, l'ambiguità che da parte americana si spera di sfruttare per ottenere di più è alla fine l'ingrediente che anche altri possono utilizzare per concedere di meno. Una tecnica che finora ha infatti prodotto ben pochi risultati per Washington.
La questione coreana non è certo un caso isolato: una sequenza per molti versi analoga si è verificata anche per la Siria poche settimane prima. Rispetto alla presenza militare americana in territorio siriano, il meccanismo decisionale è sembrato avviarsi con una dichiarazione del Presidente Trump su un immediato "ritiro", presentata come una decisione di policy. In realtà non andrebbe definita come una vera decisione, nel senso convenzionale del termine: si è trattato piuttosto di una dichiarazione d'intenti, perché non c'era un piano di attuazione e neppure una valutazione dettagliata dei probabili effetti, diretti e collaterali. Dunque, alla dichiarazione di partenza sono seguite varie prese di posizione pubbliche (a volte ufficiali, dal Pentagono al Dipartimento di Stato, a volte anonime) per rendere attuabile, oppure per modulare, oppure perfino per contrastare la scelta del Comandante in Capo.
La Casa Bianca non aveva preparato il terreno lavorando a un'integrazione della filiera militare con la filiera diplomatica – entrambi indispensabili, visto che un ritiro delle forze americane rende assai più arduo perseguire alcuni obiettivi che restano validi per Washington, come tutelare l'autonomia o quantomeno la sopravvivenza operativa delle milizie curde in funzione anti-Assad e anti-ISIS. In sostanza, poiché sul piano operativo la decisione sul ritiro riguarda di per sé la presenza militare, seguire gli ordini del Presidente significa lasciare il campo senza aver attivato un processo politico-diplomatico. Non è un caso che il Pentagono e le agenzie di intelligence abbiano tentato una forma di contrasto all'improvvisazione della Casa Bianca, rendendo pubblica la propria valutazione sulla persistente minaccia posta da ISIS in Siria e nella regione. L'establishment della politica di sicurezza – che certo ha molti limiti e ha commesso errori gravi anche nel recente passato – sta comunque svolgendo una funzione istituzionale: raccogliere informazioni e vagliare con cura la opzioni disponibili prima di deliberare. Un utile correttivo in questa fase della storia politica americana.